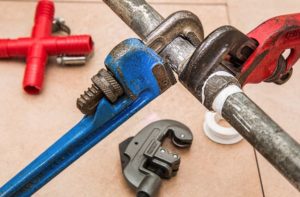 Want to get that luxe feel without having to move house? Here are 10 home improvement projects you can undertake to seriously upgrade the finish of your home. Get your home feeling less like a cheap motel and more like the penthouse you deserve.
BEDROOM
   

Add statement lighting
Lighting is all about creating a mood. Give your bedroom a mood makeover by adding two hanging statement lamps, suspended from the ceiling. Not only will it give your home that chic industrial look, but it also frees up space on your bedside table.
   

Consider textured wallpaper
Wallpaper has had a serious makeover. It's no longer the domain of your English Nan and is being favoured by home-style mavens everywhere. Head into your local, impeccably styled display home and you'll find luxe, textured wallpaper adding a stylistic statement to an otherwise plain room. Modern wallpaper is easy to apply, easy to remove meaning it can evolve as your style does too.
LOUNGE ROOM
   

Install a swing
Yes, a swing for your lounge room just like the one you had tied to a tree in your backyard growing up. Set it up in your favourite reading corner and give your home instant Instagram appeal (obviously works best with exposed beams!)
   

Conceal your TV
If you'd like your living room to be more 'conversation pit' and less 'popcorn pit', consider hiding your TV from sight. Attach matching canvases to sliding tracks and you can pop your wall-mounted TV out of view! Staring at your classy artwork, no one will suspect your 20 hour-a-week Netflix habit.
   

Built-in bookshelves
This project could set you back a pretty penny but it's every book-lover's dream. If you or your partner are handy, you could attempt this yourself (there are also some pretty cool Ikea hacks out there). Alternatively, save up and hire a carpenter to craft the library of your nerdy dreams.
BATHROOM
   

Upgrade your shower head
It's time to contact your local plumber & get that rainwater shower head of your dreams! A simple swap-out of your shower head can turn a quick daily task into a luxurious self-care ritual. Why should a hotel shower ever be better than your own?
   

Automate your appliances
This applies to the bathroom and the kitchen. With home automation striding along, have you considered how much easier life would be if you could turn on your bathroom heater, boil the kettle and get your curlers heating up…all from your bed? Welcome to 2018.
KITCHEN
   

Upgrade your tap wear.
Nothing says luxe like sleek, on-trend taps. If your tap wear is more function over form, consider giving your kitchen a mini-makeover with this little swap out. You'll be surprised by what a difference it can make!
   

Get a plumbed fridge.
This one…once you've had a plumbed fridge, it's hard to go back. During a hot Aussie Summer, having ice and filtered water on demand is incredible. These days, plumbed fridges are much more affordable. Don't have a connection? Don't worry! Your local plumber should be able to assist quite easily.
 

Install a wine fridge
You may not be able to afford that below-ground cellar yet but that doesn't mean you can't install a quality wine fridge! By sacrificing a little cupboard space, you can ensure you collection is chilled to perfection. Who needs Tupperware when you can have wine, right?