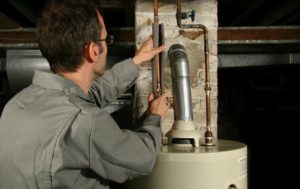 How do you find the right gas fitting company for your home or business? Here are some tips that you should follow if you want to find the right gas fitter.
Find a company that is licensed. Your fitter should be licensed. Unlicensed gas work in Australia is not just only illegal in many states and territories but it is also unsafe. When you choose a licensed plumber or gas fitter, you not only guarantee that your pipes or appliances are installed properly but your home or business is safe.
If you are not using a company that is not licensed, you are risking your property and even potentially leaving loved ones at risk. As such, we have to treat gas with the utmost respect they deserve and you are doing it a disservice by hiring someone who is working illegally.
Gas fitting regulations may differ from state to state, but certified companies mostly have a gasfitting card which proves that they have undergone training. You can also check their professional qualifications on Licensedtrades.com.au.
Is there a difference between a plumber and a gasfitter? While some plumbers offer gas fitting services, but an individual gasfitter cannot offer any plumbing services. They can only offer mostly appliance installation and maintenance. While they are qualified gas fitters, they do not have any plumbing qualifications. What they can mostly work on are mainly about the gas systems for residential, commercial and industrial applications.
You might also find businesses indicating that they are offering plumbing and gas fitting services, but what you should be aware of is that gas fitting offers a different training program and qualification requirement from pure plumbing. While some tradies can undertake extra studies to be a professional for both plumbing and gasfitting, you have to be careful with the person you choose. If a professional says, they are both qualified as a plumber and gas fitter better make sure to see that they are licensed for both.